Description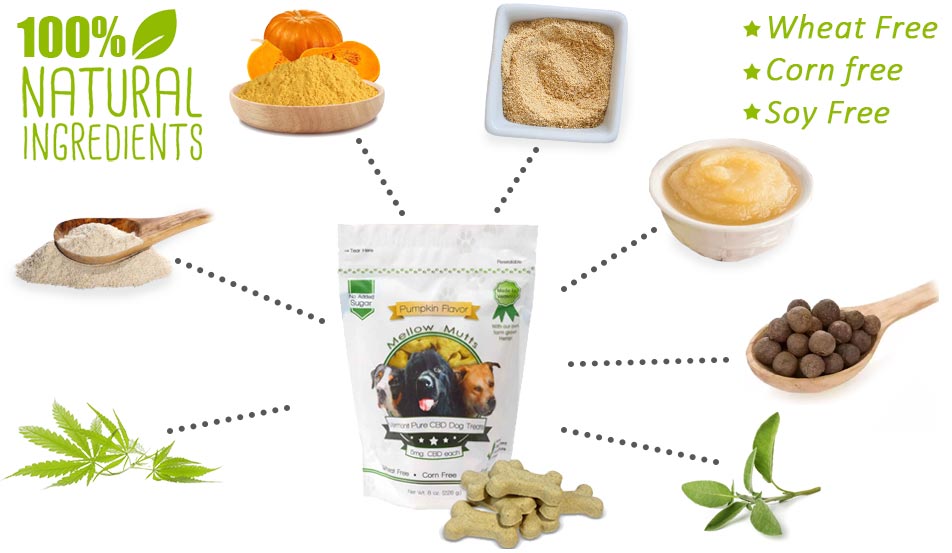 We are proud to offer our Vermont Department of Agriculture certified, Mellow Mutts Pumpkin Flavored CBD Dog Treats made in collaboration with a local producer. These pumpkin-flavored biscuits are baked locally in Vermont and contain 5mg of our True Full-Spectrum active CBD oil per treat. They come in a stand-up pouch with a resealable zip-lock top for easy and tidy storage. Our 8 ounce Recyclable bags contain 38-40 treats.
As with all our products, our Mellow Mutts Treats are made in small batch quantities using our own USDA Certified Organic hemp ensuring the freshest possible product. We only use hemp grown with care on our farm in Shoreham, Vermont and extracted in-house in our solar powered production facility using certified organic ethanol. Ethanol extraction provides the most robust transfer possible of the hundreds of natural compounds present in the hemp flower to our extract, with no residual solvents, giving your pet the benefit of the complete plant with no unwanted chemicals.
Customers love our CBD Dog Treats as a natural option for their pets for a variety of issues. Dogs love them and get the same benefit from CBD as their owners. Barley is high in fiber and all-organic, meaning your pup will be safe from pesticides and other chemical by-products. There is no added sugar and they are wheat, corn & soy free. Work with your veterinarian to make the best decision for the health of your pet.
Ingredients:
Organic whole barley flour
Organic pumpkin and maple powders
Organic applesauce
Organic allspice and sage
Our Full Spectrum Active CBD Oil & Accompanying Terpenes
*This is not a drug or conventional food product and has not been evaluated by the FDA as a dietary supplement. This product is not intended to diagnose, cure, mitigate, treat, or prevent diseases in animals and/or intend to affect the structure or function of the body of an animal.
---