HELPS
SUPPORT HEALTHY SLEEP
Internal CBD products compounded right on site to the highest standards, including our USDA Certified Organic Tinctures
SOOTHES DISCOMFORT
+ ENHANCES ATHLETIC RECOVERY
Our topical line of products are made right here on our farm. We only use all natural, wholesome & healthy ingredients
You'll love our CBD Pet Products as an alternative all natural option for your furry companions.
Now that's something to bark about
HELPS
SUPPORT HEALTHY SLEEP
Internal CBD products compounded right on site to the highest standards, including our USDA Certified Organic Tinctures
SOOTHES DISCOMFORT
+ ENHANCES ATHLETIC RECOVERY
Our topical line of products are made right here on our farm. We only use all natural, wholesome & healthy ingredients
CALMS + SOOTHES +
RELIEVES
You'll love our CBD Pet Products as an alternative all natural option for your furry companions.
Now that's something to bark about
Free product sample with any order above $50!
There will be 3 tiers of redemption:
You can choose your sample on the cart page when you're ready to checkout
Orders $50 - $74 - Chocolate, Caramel, Lotion or Pre-Roll sample
Orders $75 - $149 - Choose any sample
Orders $150 and up choose any 2 samples of your liking
Why Choose Vermont Pure CBD?
Why Choose Vermont Pure CBD?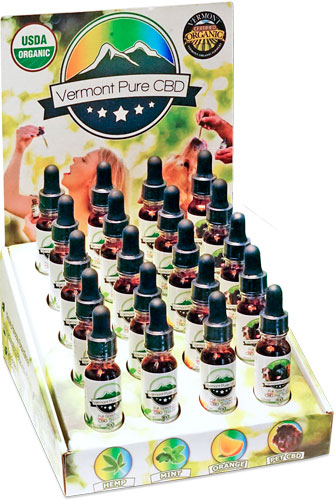 Become a Vermont Pure CBD
Wholesaler/Reseller
If you're looking to carry our line of products in your store or retail location, we'd love to hear from you! Please feel free to fill out the form here, or give us a call at 802-897-4477 and we can set you up with an account today!