Description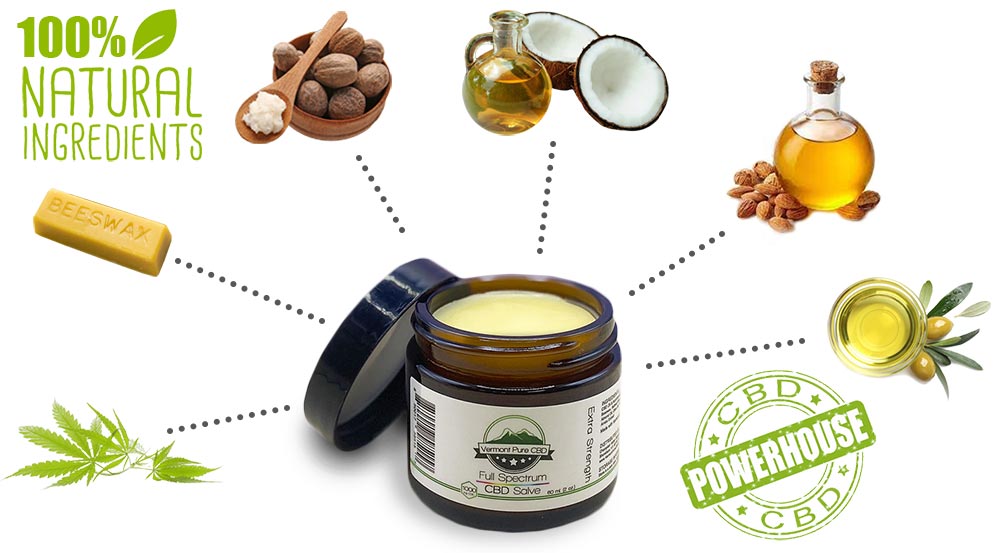 Our True Full Spectrum Salve in the Natural scent was the first product that Farmer Jon developed for Vermont Pure CBD back in 2017. Hand-made with only natural ingredients, Jon combined almond oil, local Vermont beeswax, coconut oil, shea butter, a little olive oil and our Full-Spectrum active CBD oil to make our silky topical balm and a whole product line was born. Replicated by other brands over the years, but they will never match the original Vermont Pure CBD fundamental protocols that truly sets our products apart from the rest.
Today, we proudly offer our salve in a wide variety of sizes, strengths and scents. Our salves come in 1 Oz. and 2 Oz. sizes, in convenient glass jars, in 250mg, 500mg, and 1000mg strengths with Arnica or without. Guided by feedback from our loyal customers, Farmer Jon also created our Salve Sticks in 150mg and 300mg strengths for convenient transport and touch-less application.  All Salves and Sticks come in Natural, Eucalyptus, Lavender and Wintergreen/Camphor/Pine scents to get you on your way with no delay!
Every one of our all natural salves is handcrafted in-house in small batch quantities using our own USDA Certified Organic hemp ensuring the freshest possible product. We only use hemp grown with care on our farm in Shoreham, Vermont, extracted in-house in our solar powered production facility using certified organic ethanol and locally sourced natural ingredients. Ethanol extraction provides the most robust transfer possible of the hundreds of natural compounds present in the hemp flower to our extract, with no residual solvents, giving you the benefit of the complete plant with no unwanted chemicals.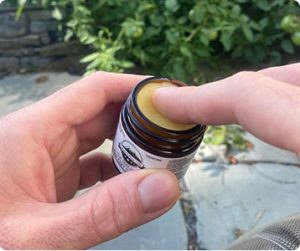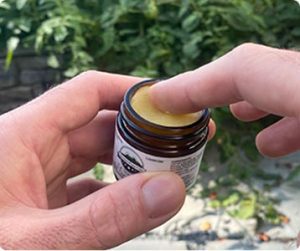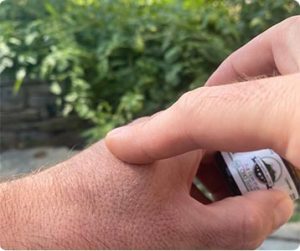 Suggested use:
Apply a little bit topically to affected area and massage it into your skin for a few seconds.
Storage directions:
Keep out of direct sunlight. Keep lid snug when not in use. Store in a cool, dry place. Easy peasy!
Shelf Life:
Almost indefinitely, following above storage directions. Texture may change over the years, however efficacy will not diminish.
Four scent options are available:
Natural (unscented)
Lavender – Aromatic Scent: Floral, Herbal, Evergreen Woodsy
Eucalyptus – Aromatic Scent: Minty, Citrus
Wintergreen, Camphor, Pine (WCP) – Aromatic Scent: Fresh, Minty, Pine
Base Ingredients:
Our Full Spectrum active CBD oil
Local Beeswax
Refined Shea Butter
MCT Oil
Almond Oil
Olive Oil
Lavender additional Ingredients:
Pure Lavender Essential Oil
Eucalyptus additional Ingredients:
Pure Eucalyptus Essential Oil
Wintergreen, Camphor, Pine additional Ingredients:

Pure Wintergreen Essential Oil
Pure Camphor Essential Oil
Pure Pine Essential Oil
---