Vermont Pure CBD Tinctures
CBD from Hemp We Actually Grow. Feel the Difference!
Our tinctures are handcrafted using only natural ingredients and the hemp we grow on our very own farm. This allows us to source each component independently, according to our high standards, which truly sets us apart and ensures unmatched quality for our customers.
Ready to experience nothing but pure plant? Our full-spectrum active CBD oil and fractionated coconut oil are the base of every tincture.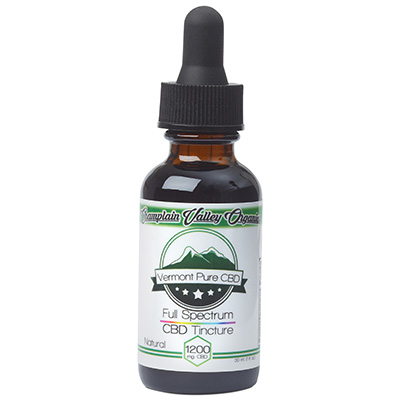 Full Spectrum CBD Tincture 1200mg.